I love Rilla of Ingleside. If there was ever an L. M. Montgomery novel that needed to be made into a movie, this is the one. Unfortunately something is wrong with the filmmaking industry's head (I mean, not that that's a surprise) because it STILL hasn't happened. What even.
But, on the other end of the spectrum, if they made a less-than-worthy version I know I (and many others) would be very upset, so maybe it's just as well no one has tried it. Yet.
Now, as a did for my
Mansfield Park cast
, this is not going to be a conventional dream cast. Simply, it's a list of how I
picture
the characters...not who could play them if they actually made a new movie.
But, if there is an actor who I think could play them in a new movie, I will include them too.
.....I feel like that wasn't clear, but hopefully you understand!
Gilbert Blythe & Anne Blythe
But, let's all stop for a moment and appreciate how wonderful a Rilla adaption would have been if it had been made instead of the third Anne of Green Gables. Anne and Gil would have been the perfect ages for it. It would have been wonderful.
Can't you just see them living at Ingleside with all their children?
"Mrs. Dr. dear"
"Dr. Blythe"
Oh look! It's them with Jims! The baby Rilla finds and takes care of.
-sniff- Oh, what could have been. :'(
All right. Back to harsh reality.
Jem Blythe
Perhaps slightly like Josh in Friendly Persuasion? I'm not quite sure. I haven't found the perfect match for him yet. :( All I know is I picture him very handsome, clean cut, with a nice chocolate-y shade of brown hair. (yes, I know that's not his hair color in the book, hush!)
"Nan" Blythe
I picture her a little like an older version of Emile also from War Horse. Soft brown hair, a pretty complexion and just an overall sweet look.
Diana "Di" Blythe
When thinking up an actress for Diana, I realized Julie from the tv show When Call the Heart would make a lovely Diana Blythe.
She has the red hair!
Shirley Blythe
Perhaps Eddie Redmayne? Picture him in World War 1 era clothing. I think it could work.
And a different hairstyle. Ha.
Walter Blythe
Our favorite. Because of that, I'm sure everyone has their own staunch opinions on how Walter looks. I know Walter has black hair in the book...but I've always picture him a little like Albert in War Horse. And, judging from the movies I've seen him in, I think Jeremy Irvine could convey Walter's sensitivity and courage quite well.
Agree? Disagree? Keep the comments kind, please. ;) (although you can use caps, if you wish haha)
Also, Edward from the movie Testament of Youth reminds me a little of Walter.
Kenneth Ford
At the risk of being completely unoriginal when you see who I have cast as Rilla (DON'T YOU DARE SCROLL DOWN) (I know some of you did it anyways, didn't you??) I think Roland from Testament of Youth might play Kenneth well. I've never really had a "set" picture in my mind of Kenneth, so I'm open to suggestions. He has dark hair, though. He must have dark hair.
(but oh....that picture of Roland with the flower. It reminds me of Walter there. He's a little too old for Walter, but still. So many possibilities!!)
Owen Ford
I've always and forever seen him as Dennis Morgan. (Kitty Foyle, Christmas in Connecticut)
Leslie Ford
I can picture her, and I've never seen someone who looks like her. She must have amazing thick gold hair, beautiful eyes, and a very apparent elegance.
Call me horrible if you wish, but I have no photos of anyone for Faith Meredith, Una Meredith, Carl Meredith, or Jerry Meredith. I picture Faith as very pretty with golden hair. Una I can see quite clearly in my mind-dark brown hair and so incredibly sweet. She also must be rather short.
I think I see Carl as a blonde and Jerry must have dark hair.
I'm afraid that's all I have to say. I'm sorry. I need to read the book yet again.
Mary Vance
I see Bessy Higgins from North and South.
Susan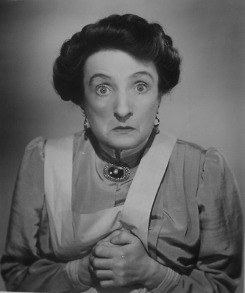 I picture Susan as Una O'Conner from the Errol Flynn Robin Hood and some other old movies. Her voice and personality fits how I see her, and she also could convey the fierce loyalty that Susan would have for the Blythe's.
Of course, she wouldn't work for a new production, though. :/ Perhaps Imelda Staunton?
......drumroll please....
Rilla Blythe
Now, ever since I read Rilla for the first time I've picture her like Liesl from The Sound of Music.
She is "my" Rilla.
Do. Not. Argue. With. Me.
(heehee, well, you an argue if you wish but I'm afraid it won't do a bit of good)
But, as a possible selection for a new movie, I think Alicia Vikander from Testament of Youth might do a very good job of Rilla.
Regardless of who is cast, this movie NEEDS to be made. I just don't understand why it hasn't been done yet.
What do you think? Please leave me with any of your own suggestions or ideas! :)
(if I really like your suggestions I may edit this post and add them in muahaha)