Hello all! As you may know, a fun blog party called Legends of Western Cinema Week is going on, courtesy of
Emma Jane
and
Olivia
. Although my immersion in the Western world is sorely lacking (I HAVE watched a lot of John Wayne movies, though!) I do love the genre. The sweeping plains, rugged mountain ranges, thrilling gun fights, majestic horses, handsome cowboys (cough)....what's not to love? Scattered throughout these kinds of stories are powerful relationships--friendships, romances, betrayals and the ever-classic relationship between the "good guy" and his enemy.
But, that's enough of me trying to convince you all that I
do
know what westerns are about. Today I wanted to share with you FIVE of my favorite western films.
Rio Bravo (1959)
Although this has a great plot, what I love most about this movie is the characters. Dude, especially. He starts out the film as an alcoholic
*spoilers!*
but by the end of the film, he's a hero. He learns to fight his temptations and become a better man because of it.
*end spoiler*
There's also Stumpy, a hilarious old cowboy who has a grumpy, snarky response to everything. John Wayne plays the hero of the story (of course) and, well. He's
John Wayne.
Brave, smart, daring, all those wonderful cowboy qualities rolled into one. (But Dude is more interesting. Therefore I like him better.) Even Ricky Nelson as a pretty boy cowboy (okay, I'm sorry, he's not
that
bad. He just seems a little out of place.) is okay. One character I can't stand is "Feathers", played by Angie Dickinson. She's annoying and her character remains so
throughout the whole film.
Not to mention her last "outfit". Like...honey, don't wear that. It's a bathing suit. Just...ugh. -moves on to the next film to keep myself from ranting-
The Comancheros (1961)
I just saw this one for the first time awhile back and LOVED it. Texas Rangers, Comanche Indian attacks, a violent gun and whiskey smuggling gang who captures our heroes...I found it a really exciting movie. :) John Wayne plays the hero (of course). There's also Paul Regret, a rogueish gambler wanted for the death penalty. I actually found his romance with the questionable Pilar really cute. And
*spoilers*
I'm glad they were able to start a new life together. Thanks, John Wayne.
*end
spoilers*
I really recommend this film. It's colorful and fun, while still retaining plenty of action and realism.
(And guys. Patrick Wayne is in this! I'd never seen him in anything before this and...yeah. I like Patrick. ;)) (
*spoilers*
He dies. Of course. Why?!?
*spoilers end*
)
They Died With Their Boots On (1941)
Okay, so I'm not sure if this truly counts as a western, but I had to include at least one Errol Flynn film and I think this one is my favorite of all his "out West" ones. He's not a cowboy in this (sniff), but he plays General George Custer and the movie follows him through West Point all the way to his famous last stand. I've read that the film isn't historically accurate, but whatever. I still like it.
Olivia De Havilland and Errol Flynn are one of my favorite screen couple, and this was their
last
film together. There's a sad parting scene between them (before he leaves for the last time) where they both know there's a big possibility of his dying, but neither want to say it. I found it doubly sad since it was, in a way, their parting scene of being together in movies. :(
Giant (1956)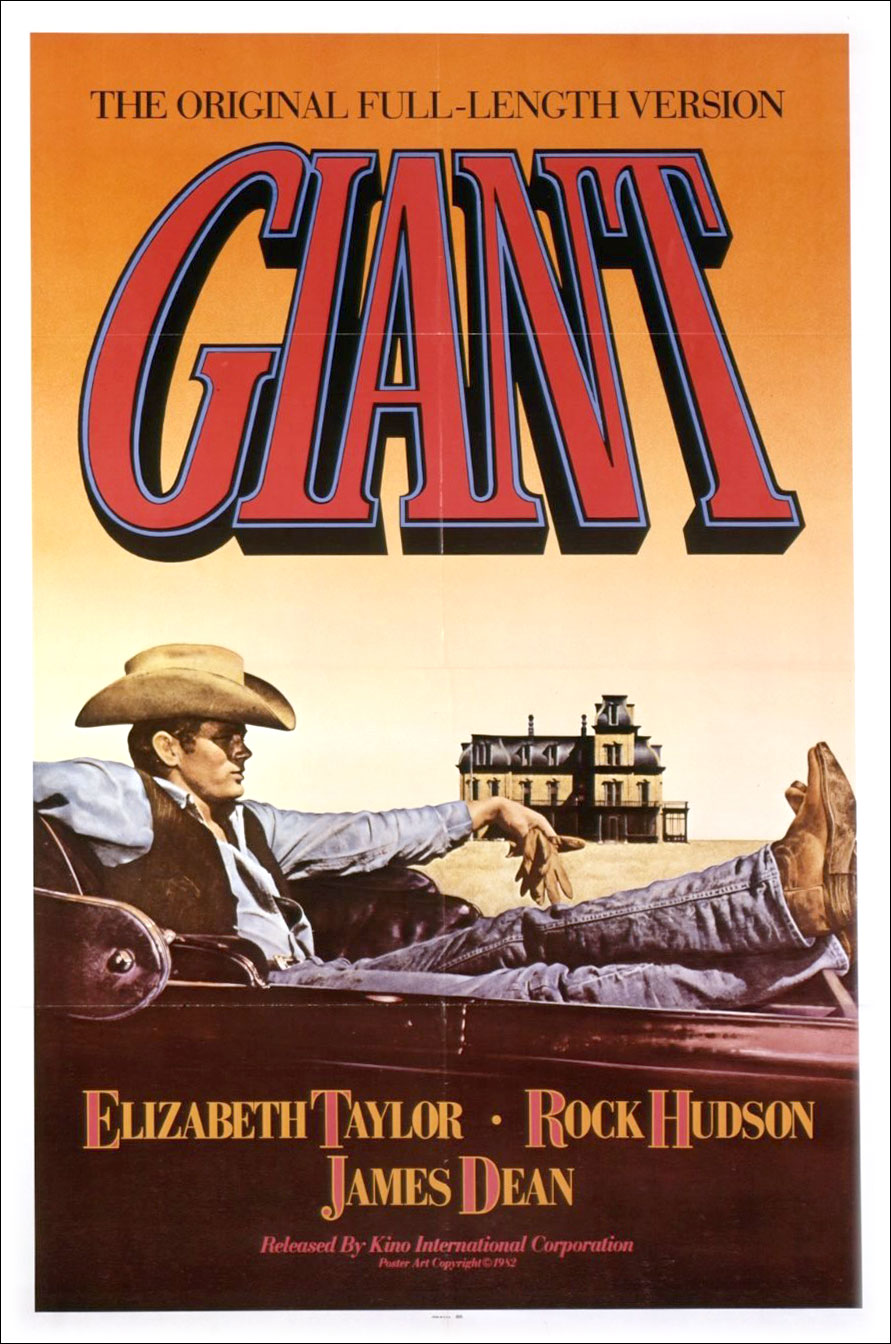 I love movies that span many years, and this is one of them. Family drama, betrayals, racial inequality, one unlikely man's rise to power and subsequent unhappiness...it's all there and it's SO good. There's no gun fights in this one, and no cowboys who save the town. It's not a classic western, but I feel like it fits in that category because it's still about people who lived and conquered in the West, after the days of the cowboys.
Big Country (1958)
Unfortunately I have NOT seen this one in a veeeerrry long time, but it was really good when I first saw it. Quite possibly one of the most tense, exciting Westerns I've ever seen. And it has GREGORY PECK as the hero. You know I love Gregory Peck. :)
(Looking up a photo for this movie made me reeaaalllly want to see it again. I need to do it. Soon.)
That's all! Honorary mentions include
The Redemption of Henry Myers
, some of the
Love Comes Softly
movies,
Little House on the Prairie
(especially the stand-alone movie they made with Erin Cottrell as Ma. That's a good one.), and...I don't know. Does
When Calls the Heart
count? It happens out West....in Canada. :P
Thank you so much for this fun week,
Emma
, and
Olivia
! It's been great and I'm so happy to have been able to participate. :) For those of you who are interested, please do check out their blogs! There's tons more western themed blog posts over there, and some exciting giveaways. :D
What are some of your favorite Westerns?
Do you have any recommendations for me?